Music
I am a bass player (including electric, acoustic upright and fretless), and have also played brass professionally part-time. I have a classical background and I have been playing in jazz groups for decades.
Presently, I play bass in groups led by renowned Melbourne bandleaders: ade ishs and Jon Magill:
ade ishs & eMotion Band with ade ishs, Lachlan Wallace, Vincent Bradley (photo). Playing Modern Jazz Originals of ade ishs.
Jon Magill Jazz Orchestra playing the music of Sinatra, Paul Anka, Count Basie, Pat Metheny/Lyle Mays, Jon Daversa and orginals of ade ishs.
Jon Magill's Groove Congress playing the music of Snarky Puppy, Pat Metheny/Lyle Mays, Yellowjackets.
Previously: The ishs/Allen Project with ade ishs, Chelsea Allen, Ee Shan Pang) Playing Modern Jazz Originals. CD Releases above - available on iTunes/Amazon/Bandcamp
---
CD Releases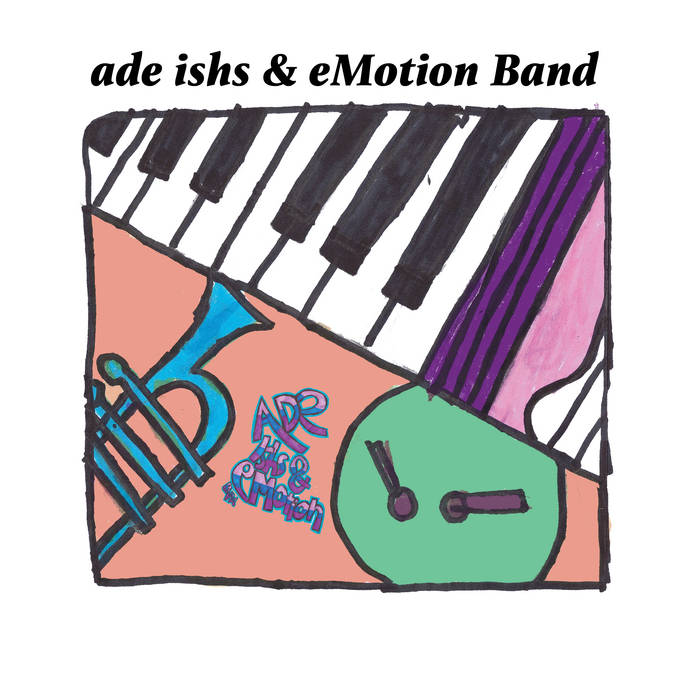 CD Release 2021 - ade ishs & eMotion Band by ade ishs & eMotion Band, with ade ishs (acoustic piano), Paul Bonnington (semi-acoustic bass), Lachlan Wallace (drums), and Vincent Bradley (flugelhorn, trumpet, and euphonium) – iTunes/Bandcamp/Amazon
CD Release May 2021 - Hangin' Out! by Jon Magill's GrooVe Congress with Adam Donaldson, Paul Bonnington, Ade Ishs, Corey Hall, Luc Wiener, Nicole Hahn, Habibi Favilla, Peter Mitchell, Keaton Tait and Jack Pantasis - iTunes/Tidal/Spotify/YouTube
CD Release August 17, 2017 - The ishs/Allen Project: ade ishs, Chelsea Allen, Paul Bonnington, Ee Shan Pang, with Lachlan Davidson – iTunes/Bandcamp/Amazon
CD Release March 4, 2015 - The ishs/Allen Project: ade ishs, Chelsea Allen, Paul Bonnington, Ee Shan Pang – iTunes/Bandcamp/Amazon
---
COVID-19 Iso-Collaboration Videos
The following is a selection of iso-collaboration music videos recorded by the Jon Magill Groove Congress while everyone was isolated during Melbourne's six lockdowns over 2020 and 2021. (Melbourne had the global highest number of lockdown days during COVID-19.)
I performed upright and electric bass on these videos, mixed/mastered the audio, and edited/produced all video .
August 2020 - this is our third, and most ambitious, iso-collaborative video by our collective, captured during the longest lockdown. Minuano (Six-Eight) by Pat Metheny & Lyle Mays is a piece we have all wanted to play for some time and this global situation we find ourselves in presented us with the opportunity to record it.
As we entered our sixth lockdown in August 2021, we felt that this song was particularly relevant to our current situation in Australia and that it may resonate with how many people are feeling at the moment.
July 2021 - More COVID-19 lockdowns in Melbourne equals more iso-collaborations (lockdown number 5). Here is our cover of the Russell Ferrante/Jimmy Haslip tune 'Motet.' Arranged for strings and horns.
November 2020 - this is our fourth iso-collaboration undertaken during Melbourne's 100+ day lockdown. It covers the Pat Metheny tune 'Have You Heard' from the album 'Letter From Home' which won a Grammy award for Best Jazz Fusion Performance in 1990. This time, in addition to our regular lineup, we are privileged to have on board renowned Melbourne guitarist Jack Pantazis as the featured soloist.
June 2020, This is the second iso-collaborative video our group has undertaken following in the footsteps of _First Circle_ in early June 2020. It is our cover of _(It's Just) Talk_ from Pat Metheny Group's 1988 Grammy award-winning album _Still Life (Talkin)_, composed by Pat Metheny and based on the big band arrangement of Bob Curnow.

May 2020, COVID-19 Here is our iso-collaborative cover of _First Circle_ recorded over a month and based on Bob Curnow's epic big band arrangement.
---
Influences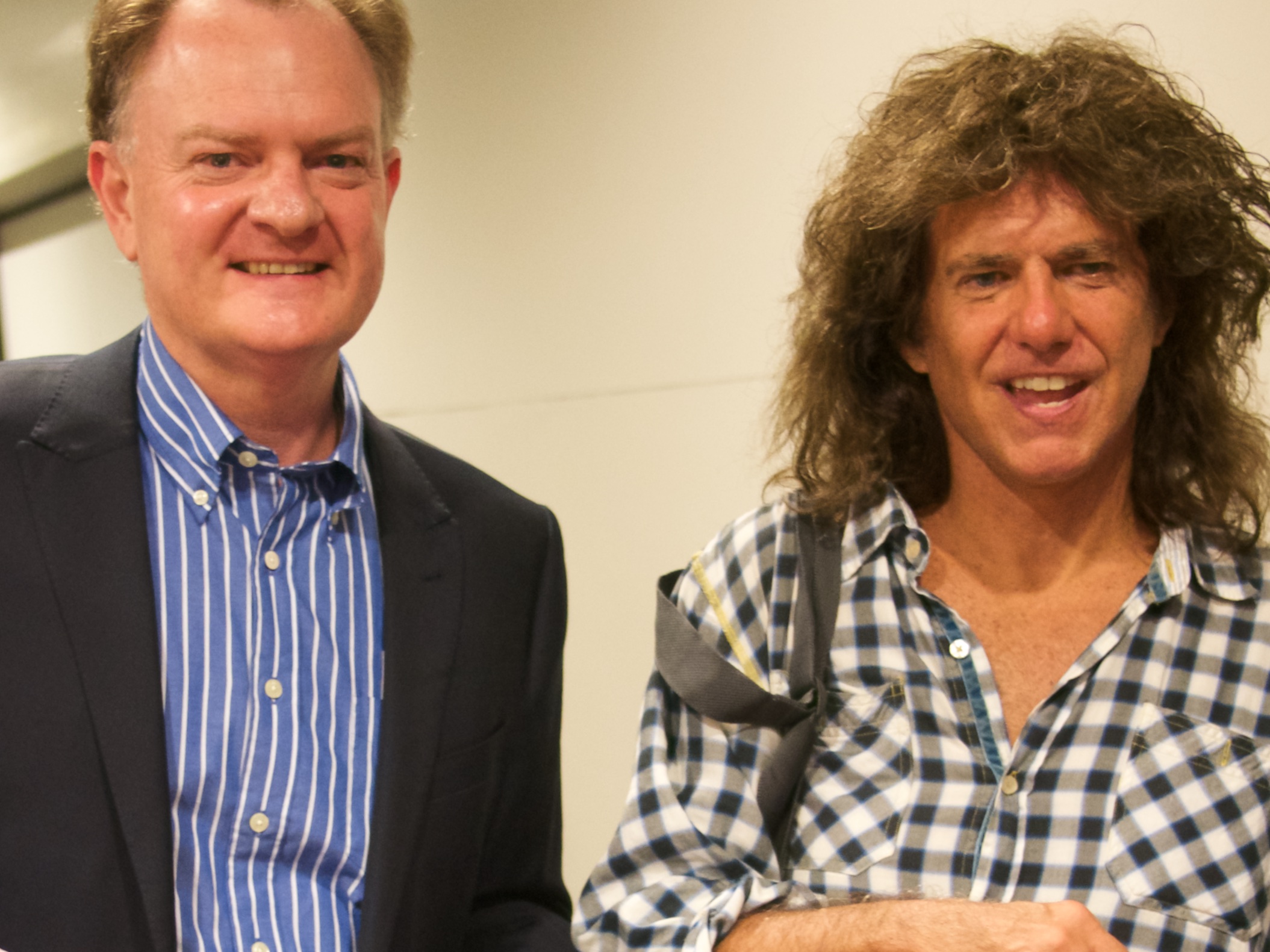 Meeting Pat Metheny, Oct 2014, Melbourne
My main musical influence is 20-time Grammy winner Pat Metheny, along with his long-time collaborator Lyle Mays (particularly from a compositional point of view.) Most recently 4-time Grammy winner Jacob Collier has had a profound influence on my musical direction and almost every aspect of creativity that surrounds it (particularly musical mastery, arrangement (esp this), production, and distribution for the 21st century.)
Also Chick Corea/John Pattitucci/Stanley Clarke, John McLaughlin, Bela Fleck (and the Flecktones)/Victor Wooten, Dave Holland/Christian McBride/Steve Rodby, Esperanza Spalding, Richard Bona, Gary Willis, Michael League/Snarky Puppy and, of course, Jaco Pastorius.
My all-time favourite album is 1986's eponymous "Lyle Mays"
---
Gear
---
Having fun with a Boss RC-3 loop station